If you own, or are thinking of buying, a Nikon D850, you owe it to yourself to get a copy of Thom Hogan's Complete Guide to the Nikon D850: Thom Hogan D850 Complete Guide I have bought Thom's Complete Guide for every Nikon camera I have bought since my first D1x.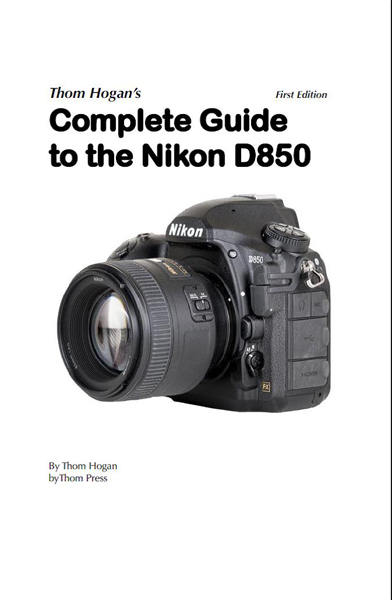 In his Complete Guides, Thom not only describes the myriad features of the camera bodies, but he suggests when and how to use each one, depending on the kind of photography you do. Want to know if Auto White Balance is a good choice for images made in incandescent light? Want to know which of the forty bracketing options might be useful under different lighting conditions? How about which autofocusing mode works best for your situation? And why? You'll find suggested answers to these in this e-book.
It's 1,081 pages, so it's not something you'll digest over lunch. But you'll find you refer to it as long as you own your D850.
Highly Recommended.